Sep. 25, 2021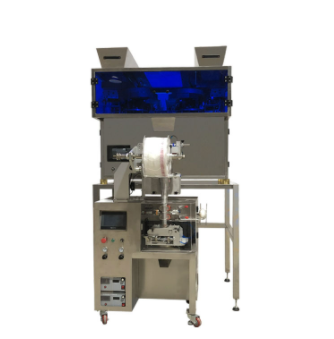 The tea packaging machine has been playing a role in the packaging of tea. But do you know why to choose it?
Improve Work Efficiency
Tea packaging machine replaces manual packaging, realizes the packaging automation of large enterprises and small and medium enterprises, improves the production efficiency of all walks of life, and greatly reduces the cost.
Easy to Use
The packaging machine can automatically complete bag making, feeding, labeling, dosing, filling, sealing, cutting, counting, and other tasks.
Reduce Labor Costs
It can reduce labor intensity and improve the labor-intensive labor conditions of manual packaging. For example, manual packaging is large in size and heavy in weight, which consumes physical strength and is not safe; for light and small products, due to the high frequency and monotonous movements, workers are likely to suffer from occupational diseases. The tea packaging machine can perfectly solve these problems.
Reduce Packaging Costs
It can reduce packaging costs and save storage and transportation costs for bulk products. For tea, using a compression packaging machine to compress the packaging can greatly reduce the volume, thereby reducing packaging costs. At the same time, because the volume is greatly reduced, storage capacity is saved, storage cost is reduced, and transportation is facilitated.
Ensure Hygiene and Safety
A tea packaging machine can reliably guarantee the hygiene of certain products. Food packaging, according to the Sanitation Law, is not allowed to use manual packaging, because it will contaminate the product, and mechanical packaging avoids direct contact between people and food to ensure health and quality. And the parts on the machine that come into contact with materials or packaging bags are made of stainless steel or other materials that meet food hygiene requirements to ensure hygiene and safety.
Health-protected and Environment-protected
For some factors that seriously affect health, such as severe dust, packaging with a tea packaging machine is beneficial to the labor protection of workers, and manual packaging is inevitably harmful to health. Mechanical packaging can be used, which not only protects health but also effectively protects the environment from pollution.
Promote Multi-faceted Development
The use of tea packaging machines can drive the development of related industries. Multifunctional packaging machinery is a comprehensive science involving materials, technology, equipment, electronics, electrical appliances, automatic control, and other disciplines. It requires the simultaneous and coordinated development of related disciplines.
Our company has the tea packaging machine for sale, welcome to consult!