Dec. 14, 2021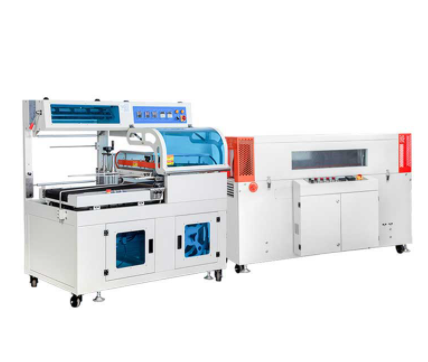 A heat shrink wrap machine would be perfect to swiftly handle sizeable goods. The type of shrink-wrapping machinery that you require depends entirely upon taking into account your present wrapping procedure and the things you want to accomplish.
How does it work?
Shrinkwrapping is a simple process. You wrap an item, or items, in specially formulated shrink wrap film, use a hot knife to seal and cut off excess and apply heat to shrink the film tight.
Heat shrinkable device uses hot air to heat the wrapped items to shrink the film. Put the wrapped items on the conveyor belt and send them into the shrinkable device (tunnel) for heating with hot air. After heating, the film is tightly wrapped on the package, and output after cooling. In general, most heat-shrinkable tunnels are electrically heated. In order to ensure that the hot air can be evenly blown to the packaging so that the film shrinkage is uniform, the general use of automatic temperature adjustment device to ensure the temperature constant, and the forced circulation system to ensure the circulation of hot air. Usually, in the transmission system, there is a step-less speed regulating device or a speed regulating motor to facilitate the adjustment of the heat shrinkage time.
Applications
The shrinkage packaging machine is widely used, mainly used for packaging sales and transportation, can wrap food, daily products, and industrial products, etc. Can be single packaging, also can be multi-packaging. It is especially suitable for packing articles with irregular shapes.
At present, the most used shrinkable film materials are: polyvinyl chloride, polyethylene, and polypropylene, but also the use of vinylidene chloride, polyester, polystyrene. Its main technical indicators include: shrinkage rate, shrinkage tension, shrinkage temperature, heat sealing, etc. Shrink film is commonly used, most of the longitudinal and horizontal shrinkage requirements are about 50%, there are also special requirements of the vertical and horizontal direction of the shrinkage rate is different.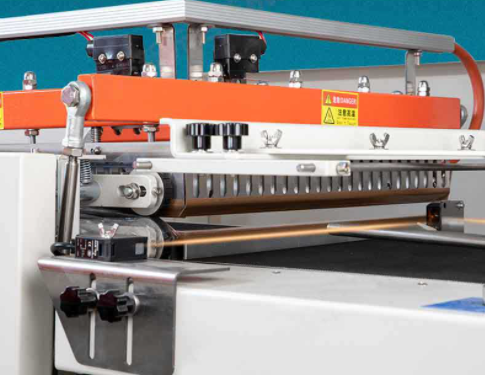 ● Automatically compensates for package length change.-Easy access. front-mounted control box.
● Imported photoelectric detection, optional vertical detection, easy to convert.
● Advanced cutter. tight seals. anti-stick, high-temperature resistance, long using life, and easier replacement.
● Easily for size change.
● Functional, innovative, and elegant design.- Easy to use, ensure the utmost convenience.
● Perfect for industrial packaging for both food and non-food products.- Widely applications from small items such as jewelry boxes right through to items that are far larger such as transit packages of soft drink and even garden sheds.
If you are interested in it, please contact us freely!